---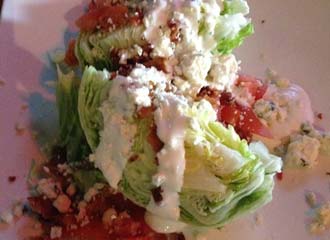 When you are dining out, finding healthy lunch options can be a challenge. After all, most people are looking for a quick bite if they are going out for lunch from work.  However, people shouldn't have to accept low-quality, unhealthy food. Especially with restaurants like Oakwood Bar & Grill nearby. Our restaurant not only has amazing lunch options for people who are health conscious but it's also affordable!
Healthy Lunch Options
So, what type of healthy meals does Oakwood restaurant have for lunchtime? Let's look at the healthiest dishes that you can order for your lunch from our menu!
Grand Salads
Let's start off with our Grand Salads. When people think of healthy foods, they often think of salads. However, this dish can sometimes have a bad reputation for being plain and boring. Our Grand Salads break the perception by offering some classic and unique salad combinations. While we have typical salads like Ceaser and Greek, we also have unique salads for our customers to try. This includes:
The Big Salad
She's Nuts Berry 
Fly Southwest
Chicken Crunch
Julienne Salad 
Appetizers
One of the best things about appetizers is that their smaller serving size allows for portion control. However, these healthy appetizers can be an excellent choice for lunch without having to play the portion game. If you want to eat a delicious meal that is healthier than other dishes you can try:
Ahi Tuna
Jumbo Lump Maryland Crab Cakes
Filet Tips
Fire Beef
Sandwiches and Burgers
Burgers and sandwiches can be hit or miss on the healthy meter. However, we have plenty of options that lean to the healthier side in our Burger and Sandwich sections. This includes:
Kickin Avocado Chicken
Chicken Ceasar Wrap
Turkey Club Wrap
Big Chick
Mushroom & Swiss
---
If any of these dishes appeal to you, then you should stop by the Oakwood Bar & Grill! Not close to Dearborn? Then visit our other restaurant, Driftwood Bar & Grill on Walled Lake in Novi.