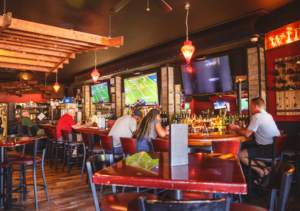 Although the Oakwood Bar and Grill is an after-work gathering spot featuring awesome appetizers and dinners, it is also the perfect lunch spot. Whenever you are at work or on the go, eating out at a restaurant can be the perfect place to eat and relax during a long day. While many people like to opt for fast food, nothing beats a pleasant and relaxing dining experience. If you are looking for a restaurant in Dearborn to eat your lunch, nothing beats the Oakwood Bar and Grill.
Great Location Close to You
For people who need a lunch break, location is important. That is why Oakwood is an ideal lunch spot for people to enjoy. Oakwood is located near Corwell Health, meaning visitors can come to eat a quick meal before or after visiting loved ones or going to their own appointments. Furthermore, doctors and nurses can come here on their lunch break! Oakwood is always a hot spot for workers from the Ford Motor Company dining in on the lunch break or after work!
Not near Dearborn? Oakwood is right off M-39 (Southfield Freeway) meaning it's a quick drive away from many people. It is also close to I-94, making it even more accessible. How close are we to you? Well, Melvindale is less than 2 miles away, Allen Park is only 3 miles and Dearborn Heights is just a few miles north. If you're from this area, then you know how diverse it is. We get patrons from all these areas and one of the things they have in common is their love of delicious food.
Not Just Lunch Food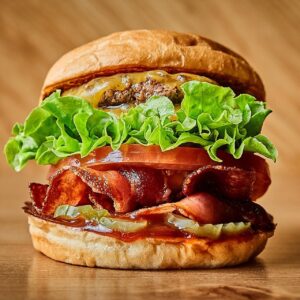 There is no point in going to a restaurant for lunch unless they have good food. Fortunately, Oakwood has an extensive selection of delicious food! While dinner options are only available after 4 p.m., there are plenty of lunch options available on our menu. You can order excellent appetizers, soups, salads, sandwiches, and burgers. Like spicy food? We have plenty of dishes that can give you that spicy kick. We even have pizza! You can order one of our signature pizzas or design your own personal pizza. We even offer calzones! Regardless of what you are looking for, you are sure to find some delicious food at Oakwood Bar and Grill!
But don't take our word for it! Visit our restaurant location near you for lunch today!