---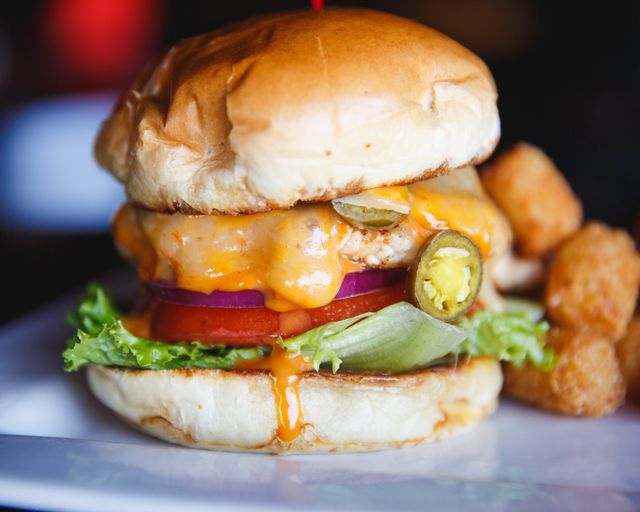 Are you craving something spicy? There are plenty of people who seek a little tangy edge to their meal. However, not all your family or friends would want to go to a restaurant that exclusively serves spicy foods. At Oakwood Bar & Grill, we strive to have dishes that can satisfy the taste buds of all our customers. That includes having a variety of spicy dishes for people who want a little kick in their meal.  Whether you are looking for some spicy/hot or not, we have menu options just for you!
For this article, we are going to focus on bringing some heat! If you're craving tasty dishes with a kick, here ya go…
Fire Beef
This Oakwood appetizer is designed to bring the heat right out of the gate! Our cooks sautee our filet tips in roasted red peppers & caramelized onions to soak the meat in a rich and spicy flavor. Our Fire Beef is served with garlic toast and our house's spicy garlic chili sauce. Customers can adjust the level of spiciness of the dish before calming their taste buds down with some fresh bread!
Baja Tacos
If you want an entree with a little kick, then the Baja Tacos are the dish for you. These tacos are filled with shrimp or chicken that is dusted with cumin, spicy cabbage slaw, Chipotle mayo, lime & pico de gallo! Although it's not as spicy as our Fire Beef, the Baja Tacos are an excellent choice for someone who likes the burn but doesn't want to be consumed by it!
Ghost Bird
Of all of our spicy dishes, this sandwich will have you fumbling for your drink. In addition to the chicken cajun seasoning, the sandwich comes with ghost pepper cheese. The ghost pepper is one of the spiciest chili peppers around. However, that is just part of this sizzling hot sandwich. The chicken is also topped with grilled jalapenos to add another level of heat to every bite. It comes with tomato, lettuce, and onion. Topped off with our house's boom boom sauce and you have fireworks hitting your tastebuds!
Hot or not, the Oakwood Bar & Grill in Dearborn is the best dining experience around! Stop by Oakwood for a meal, appetizer, or cocktail today!