---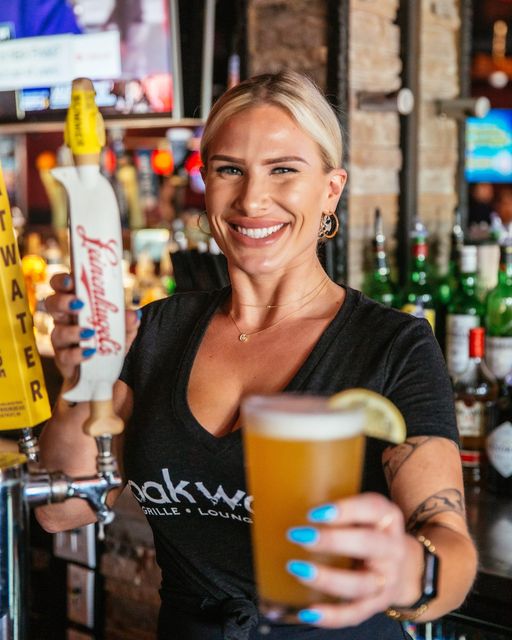 If you've had a tough day and you are "just done" with work for the day, take the edge off at the Oakwood Bar & Grill! After a long day of work, going to a bar to unwind is appealing. However, if a bar doesn't have appealing drinks or munchies, then what's the point of going out? Fortunately, our restaurant has just what you are looking for! Let's take a look at the drinks that are available at the best bar in Dearborn!
Cocktails and Spirits
If you are on the hunt for something unique, then you should order one of our divine cocktails. Each of our cocktails is made with care and a unique taste that you'd be hard-pressed to find any other bars in Dearborn. Here are just some of our amazing cocktails!
Oakwood Punch
One of our cocktails shares the same name as our restaurant. A perfect blend of Captain Morgan spiced rum, white rum, and malibu that is complemented with cranberry and pineapple juice. Each glass has a splash of grenadine to display the ombre of flavor this signature drink has!
Royal Tea
Want a drink that has freshly brewed tea? Then take a sip of Driftwood's Royal Tea. This cocktail combines iced tea, cranberry juice, lemon, and Crown Royal Regal Apple Whiskey. This whiskey-tea combo is a refreshing and timeless drink that makes you feel like royalty.
Botanical Cosmo
The Botanical Cosmo is a standout on our cocktail menu! This drink has no sugar, no carbs, and fewer calories than a glass of wine. However, it is not lacking in any flavor. Our standard Botanical has a mixture of Ketel One Botanical Peach & Orange Blossom vodka, Cointreau, lime, and a splash of cranberry juice. However, if that doesn't suit your taste buds, you can make your Botanical Cosmo with our selection of Ketel One Botanical vodka.
These are just two of our nine unique cocktail blends.  Now, that is not all that we have. We have a wide selection of cocktails and spirits, wine, and mules that you can indulge yourself with. In addition, all of these drinks can be paired with items from our astounding lunch and dinner menu! Finally, If you are looking for the best bar in Dearborn, then you have found the right place! So, visit us today!