---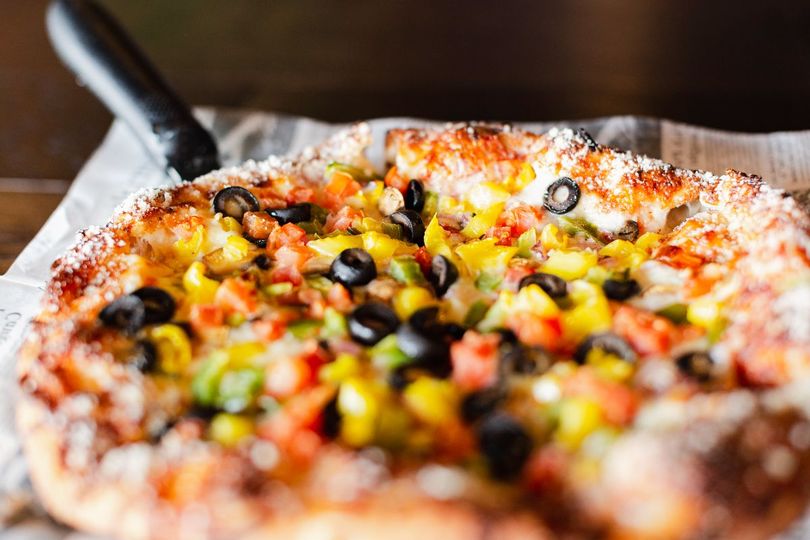 Without a doubt, you can find the best pizzas at Oakwood Bar and Grill. Our restaurant has a pizza oven that cannot be found at our sister location, Driftwood Bar and Grill. Our pizza menu has a list of specialty pizzas that you will rarely find at an ordinary pizzeria. Don't believe us? Here is just a few of the pizzas available at Oakwood.
Chicken Caesar
One of the most unique specialty pizzas that we have is our Chicken Caesar. Instead of the traditional pizza sauce, our pizza is filled with Caesar dressing. Our pizza has four types of cheeses including provolone, mozzarella, cheddar, and monetary jack. The dish is topped with fresh chicken, romaine, tomatoes, and some shaved parmesan. This pizza has a refreshing taste that is hard to find anywhere else.
Yeah, I'm Healthy
Oakwood's supreme vegetarian pizza has a plethora of amazing toppings. You can find delicious veggies like mushrooms, red onions, green peppers, black olives, banana peppers, and tomatoes on top of melted mozzarella. Who said that pizza can't be healthy?
Holy Toppings
This pizza is the equivalent of a kitchen sink cookie. This dish has every topping available at Oakwood Bar and Grill. While our pizzas have their unique combinations, the Holy Toppings has everything! Five different meat toppings and six vegetable toppings puts this dish on a whole other level!
Enjoy Pizza at Oakwood Bar and Grill
This is just a few of our pizzas from our menu! In addition to more specialty pizzas, we allow our customers to build their own pizzas. Don't want a traditional pizza? You can get one of our pizzas in calzone form! Instead of getting regular cheap pizza, you can have the best pizzas at Oakwood. However, we have more to offer than just pies. Our lunch and dinner menu are full of dishes that can satisfy! So, stop by our restaurant to day to enjoy the best food in Dearborn, Michigan.